National BBQ Week is returning in July after being delayed due to COVID from happening in May.  The awareness week has now been extended to two weeks to let people enjoy long awaited reunions and is happening on July 5th until July 18th.
Although Boris Johnson has moved the official date for all restrictions being lifted from June 21st to July 19th, National BBQ Week is still going ahead as planned.
It will be the silver anniversary of National BBQ Week as it began in 1997, marking 25 years of firing up the grill!
Back in 1997, there was only around 9 million BBQ occasions, this awareness week has helped grow these to over 150 million as of 2020.
Whether you're attending the roadshow sampling planned, visiting a BBQ restaurant or hosting a BBQ yourself, there's lots of benefits to BBQs and cooking outdoors!
The Benefits of BBQs – Hosting & Attending
It's Sociable
Barbecues are a fantastic way to get friends and family together to enjoy the fresh air, sunshine and delicious food. You'll also be able to show off your grilling skills and socialise whilst cooking rather than be cooped up in a kitchen.
Food Everyone Will Like
When it comes to a BBQ, many people think it's just throwing meat on a grill. However, there are endless recipes you can experiment with and many options for vegetarians and vegans.
Whether you're craving a quick meal or a huge buffet, a BBQ does the job. From massive hog roasts to chicken, veg & halloumi skewers, there's no limit to what you can cook. But what if you can't think of a recipe or idea? With the internet today, there's thousands of recipes and resources at the click of a button so you're bound to find something that everyone will like.
Intense Flavours
You can get the best flavours from a barbecue, the grill caramelises the food whilst keeping the juices in, the result is a beautiful, natural smoky flavour that you can't get anywhere else. When cooking in the oven or on a stove, you usually need sauces or marinade to add flavour, when barbecuing the same foods, the flavour will still shine through even without the added extras.
Healthier Option
Using butter & oil to add flavour or prevent the food from sticking is not necessary when barbecuing, this means less fat goes into your body. Not only that, when cooking the meat, the fat ends up dripping off whilst the juices stay in compared to cooking in a pan where the fat gets absorbed into the meat again. You can also grill fruits and veggies, which is extremely healthy.
Tasty Food Suitable for Vegans/Vegetarians
If you're living a vegetarian or vegan lifestyle, you'll know that it's difficult to find food that tastes great whilst also being suitable for you to eat, especially if you're visiting someone's house, attending a food event or going to a restaurant.
With a BBQ, there are tons of delicious recipes that are suitable for vegans and vegetarians that you can cook on the grill. There are still many people that don't think about including fruits and vegetables on their BBQ and when they do, they're not really that creative about it. Just with a simple Google search, I can find thousands of vegan BBQ recipes like 'teriyaki tofu', 'beetroot burgers', 'blackened peppers', 'pulled jackfruit' and more. There are even vegan recipes for refreshments that would be great at a barbecue like watermelon & strawberry slushies and summer punch.
A BBQ is for everyone to enjoy!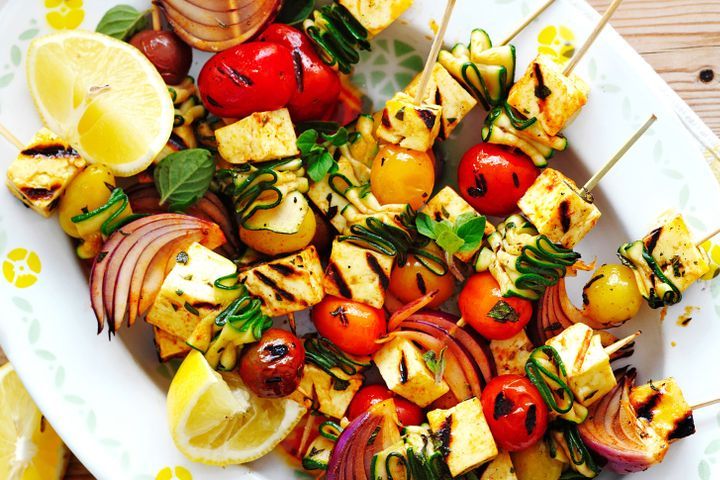 Hosting a BBQ Soon?
Here at Cinders, National BBQ Week is one of our favourite times of the year, we are extremely passionate about barbecues, which is why all of our equipment is dependable, powerful and reliable.
If you're a caterer, chef or planner and you're hosting a BBQ event anytime soon, we can help, take a look at our BBQ products and we also have barbecue accessories. We also offer a local search for barbecue rental services where you can hire our top-quality barbecuing equipment for your event.
Thanks for reading our blog post, we hope you have the best time this week, whether you're hosting or attending a BBQ (and if you're not doing either, shame on you!).