The 14th of February is slowly creeping up on us. For most couples, this is regarded as a time to treat their significant other on the day of love – whether that's with the cliché card, chocolate and roses or with a nice meal.
Here at Cinders, we understand that the term barbecue isn't exactly recognised as being romantic. In fact, the top food people say to avoid during a first date is a rack of juicy, yet very messy, barbecue ribs. We obviously think this is complete rubbish and would encourage anyone to order the biggest and messiest rack of BBQ ribs on the first date, get your bib out, roll your sleeves up and have at it! Although we might have terrible etiquette advice, we certainly have the best advice for what to cook your significant other for an amazing barbecue this Valentine's Day. If you're a chef in a barbecue-themed restaurant, you might want to think about adding some of these dishes to your menu to get more people booking in for the 14th.
But what if you're single and have no one to cook these romantic meals for? We believe that the person you should treat the most is yourself! So, even if you're single, simply forget your packet meal plans and take some time and effort to cook up a fabulous dish for yourself or even invite some friends over to share your evening with. Seriously, Valentine's Day doesn't have to be when singletons curse out their social feed from all the loved-up couple posts and spend their time eating ice cream and crying to The Notebook. Besides, it's called the day of love, not the day of relationships! We're sure you love your friends and family and most importantly you should love yourself! Anyway, that's enough rambling, let's get into the recipes…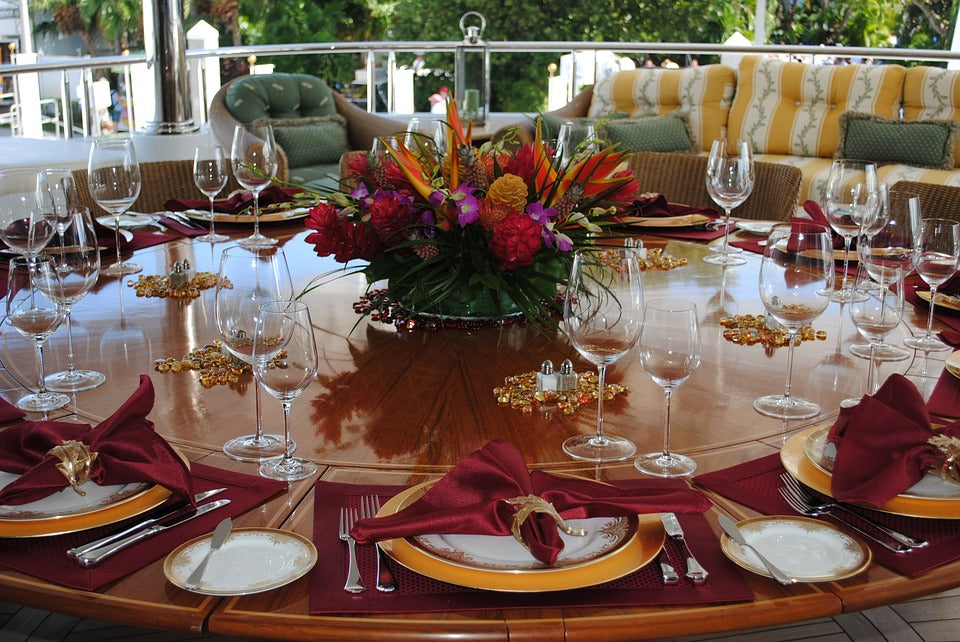 Whether you're a chef looking for ideas this Valentine's or you're someone looking for romantic food inspiration, Cinders can help. So, gear up, because we're going to show you the best recipes and debunk the myth of BBQ food not being romantic.
BBQ Recipes for Valentine's Day
1. Surf & Turf
I bet your mouth is watering already! We're starting off strong with this one, nothing says luxury like steak AND lobster put on a plate and served with peppercorn sauce and some garlic butter. Of course, you don't have to use lobster as your fish option and the type of steak you use is up to you – this means you can go all out with a filet mignon and lobster tail or go for a more budget-friendly yet just as delicious rump steak paired with prawns. There are many options when it comes to this dish - fillet, sirloin, ribeye or rump paired with oysters, crab claws, prawns, shrimp, scallops or mussels. It's completely up to you and you can adjust to yours and your partner's preferences.
Seafood cooks a lot faster than steak, and the steak needs adequate time to rest, so we'd recommend grilling your steak and then cooking your choice of seafood whilst it rests.
Here's a great grilled lobster tail recipe from BBC. We talk about how to BBQ steak in one of our recent blog posts. If your date asks for their steak well-done, make sure to cook the steaks to a reasonable temperature and eat them both yourself (we're joking, please respect your date's food preferences!). Pair these together and we're sure you'll have a great evening.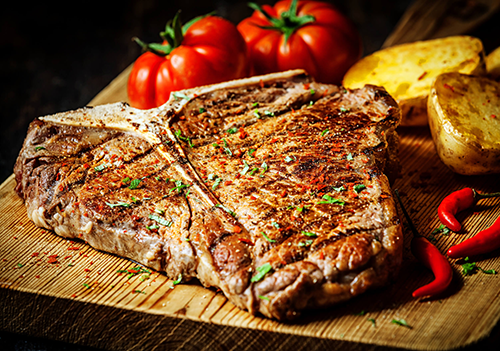 2. Smoked Lamb Chops
If you're hosting a Valentine's event at your restaurant, you're definitely going to want to add some smoked lamb lollipops to your menu. There's a reason why they're extremely popular in restaurants and catering events.
If you're cooking for two and your date isn't a massive fan of steak then don't be tempted to dump them, simply look elsewhere (no, I'm not talking about cheating) – lamb can be just as flavoursome and tender. We like the look of this smoked lamb chops recipe by Vindulge – they pair their lollipops with beautiful fresh herbs.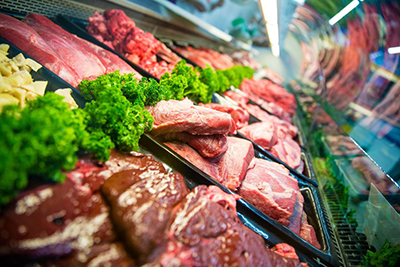 3. Grilled Sea Bass
For the fish-lovers and pescatarians of the world –sea bass is an absolute delight when cooked on the barbecue. There's a reason why sea bass is one of the most popular fish to eat and why it's on the menu of many fine-dining restaurants.
The Spruce Eats' grilled sea bass recipe has 4 out of 5 stars and makes me hungry just looking at the picture…
Pair this with some beautiful garlic and herb potatoes, some salad, rice or grilled vegetables and you have yourself a very romantic meal.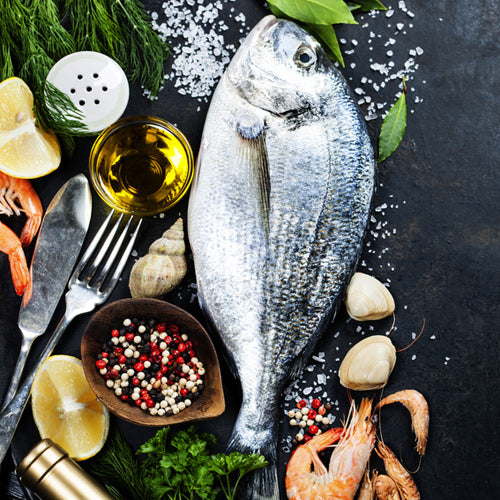 4. Grilled Pizza
For the couples who aren't too interested in steak, lobster and all that other fine dining nonsense, the couples that would rather order a takeaway and watch a movie than go out for an evening meal. Here's a solution that you'll love – it's quick, you can make it together, it's absolutely delicious and it's affordable. Skip the greasy, takeaway pizza you normally order and opt for a home-cooked pizza. Whether you buy the dough or make it yourself, it's relatively simple to grill pizza and you and your partner can have fun choosing all the toppings to go on it!
Simply Recipes have a great set of instructions on how to get the perfect grilled pizza.
5. Grilled Cauliflower Steaks
A delightful vegan option for your romantic date, believe it or not, cauliflower can taste great when seasoned and cooked right. If you and your partner are vegan or if you're hosting a singles night and one of your friends is vegan, this recipe is ideal for you.
This grilled cauliflower steak recipe by Well Plated proves just that.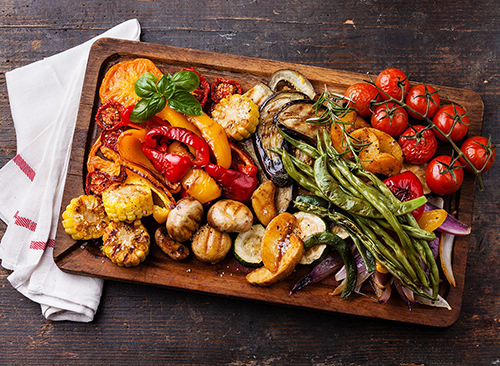 That finishes up our romantic BBQ recipes and ideas for Valentines Day 2022!
But wait, we've told you some recipes, but what are you going to cook them on?
When you think of a gorgeous dish, you often think you need both a good recipe and fresh ingredients. However, the equipment you use to cook the dish makes a big difference as well. Here at Cinders, we make sure you're not comprising on quality when it comes to your barbecuing equipment. Not looking to purchase but need to hire a BBQ for your event? We offer a local search for barbecue rental services!
We are the best in the business when it comes to BBQs, try us and you won't regret it. Our grills are reliable, versatile and durable.